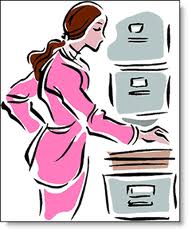 Document Review is the process of reviewing the documents by the attorneys regarding a particular case and then arranging and ordering the documents in the order of their importance. The Document Review is often done by the attorneys in the process of the litigation whether it be litigation, mergers and acquisitions. The importance of document review has gained tremendous importance with the increase in litigation. Now-a-days the document review is often done by the experienced paralegals. This process requires a lot of cautiousness and they are given only to reputed law firms.  In the US the cost of document review is very high and here comes the role of Legal Process Outsourcing firms. The task of document review will be assigned to LPO's in countries where the rate is low. This was made possible and easier with the advent of technology where it could be done with much more accuracy.
As documents are of prime importance in a court of law, it has to be analyzed properly. Even when the minute detail in a document help the party to win a case, the neglect of the detail will also result in the contrary. The persons who are engaged in the process of document review should have a legal knowledge and experience especially in the first level of reviewing. There should also be expertise in the subject matter, technology, attentiveness, quick grasping power and fluency in foreign language coupled with good communication skills.
Document Review is often done under the guidance of a trained and experienced attorney as very due diligence is inevitable. Even a mild mistake in the process of document review may alter the fate of the case. Now the law firms and attorneys are also employing 'independent contractors' to do the work of document review. But usually in reputed law firms there will be a series of scrutiny before it is finalized.
To sum up, document review even though it may sound simple is very crucial while dealing with the litigation procedure. It assures quality, saves cost and time when it is given to safe hands. On the contrary when it is improperly managed and assessed, it will also defeat the right of the party to get justice.
For Legal Document Review service contact Biz and Legis on 0091-9847182002.