INTRODUCTION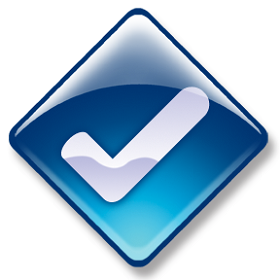 An intellectual property is a kind of trait belongs to a in individual emanated from the human intellect. The tools for protecting such properties are governed by intellectual property law which includes patents, trademark and copyright. A trademark is a type of intellectual property especially as a name, word, logo, design, image and a combination of these constituents which is used to represent his business or service identity. Trademark produce the integration element called brand name which is widely accepted in the societies. S. 46 to 56 of the Trademarks Act 1999 deals with registration of trademark. The article describes how a trademark can be registered in India, application of trademark, logo and trade name.
STEPS IN TRADEMARK REGISTRATION
The registration of trademark in India involves four major steps.
Description of the mark
State when it was first used
Description of products and services on which the mark will be used
Suggest classification under which mark should be registered.
PROCEDURE FOR TRADEMARK APPLICATION
The application for registration of trademark in India must contain the following ingredients.
Name of the owner of the trademark who may be an individual, Partnership corporation or other legal personality
Name and address of the place of business to be conducted
Crystal clear drawing of the mark to be registered
List of goods and services on which the mark will be used.
Basis of filing
Signature of the authorized person
How to Register Trademark Logo
Design Search: It signifies performance of an authenticity research of logo so that it does not break upon an already existing company logo design.
Information of existence of logo: The trademark attorney has to perform this duty by carrying out property search in the market. Skill and talent of trademark attorney will ensure the uniqueness of the logo.
Filing procedure: Filing procedure is the set of steps that has to be carried out to register a logo
TRADEMARK NAME REGISTRATION
Name and trademark should be original and meet requisites in order to be approved. The name that obtained trademark is the trade name which guarantees that the brand identity is unique and helps business to stand out in the market place.
CONCLUSION
The procedure of registration of trademark following in India is a simple process and understood to all level of people. Hence to make business outstanding in the market and to boost the income registration is mandatory. Since the economic competitions are more registration condition should be strict to avoid malpractice and fraud.